Buglife
Buglife is a set of side tables with anxious eyes and whimsical legs that creates life and serves as humble servants beside the armchair.
Buglife has in spite of its simple design many sophisticated details. Sleek conical legs in mahogany with crafted joints and milled in the tabletop. The table top is made of a solid piece of oak with the worried mahogany eyes as the main detail.
The delicate expression stimulates the senses and makes Buglife appear fragile but looks are deceeving. Buglife is a steady table that you'll want to explore, touch, talk to and take home.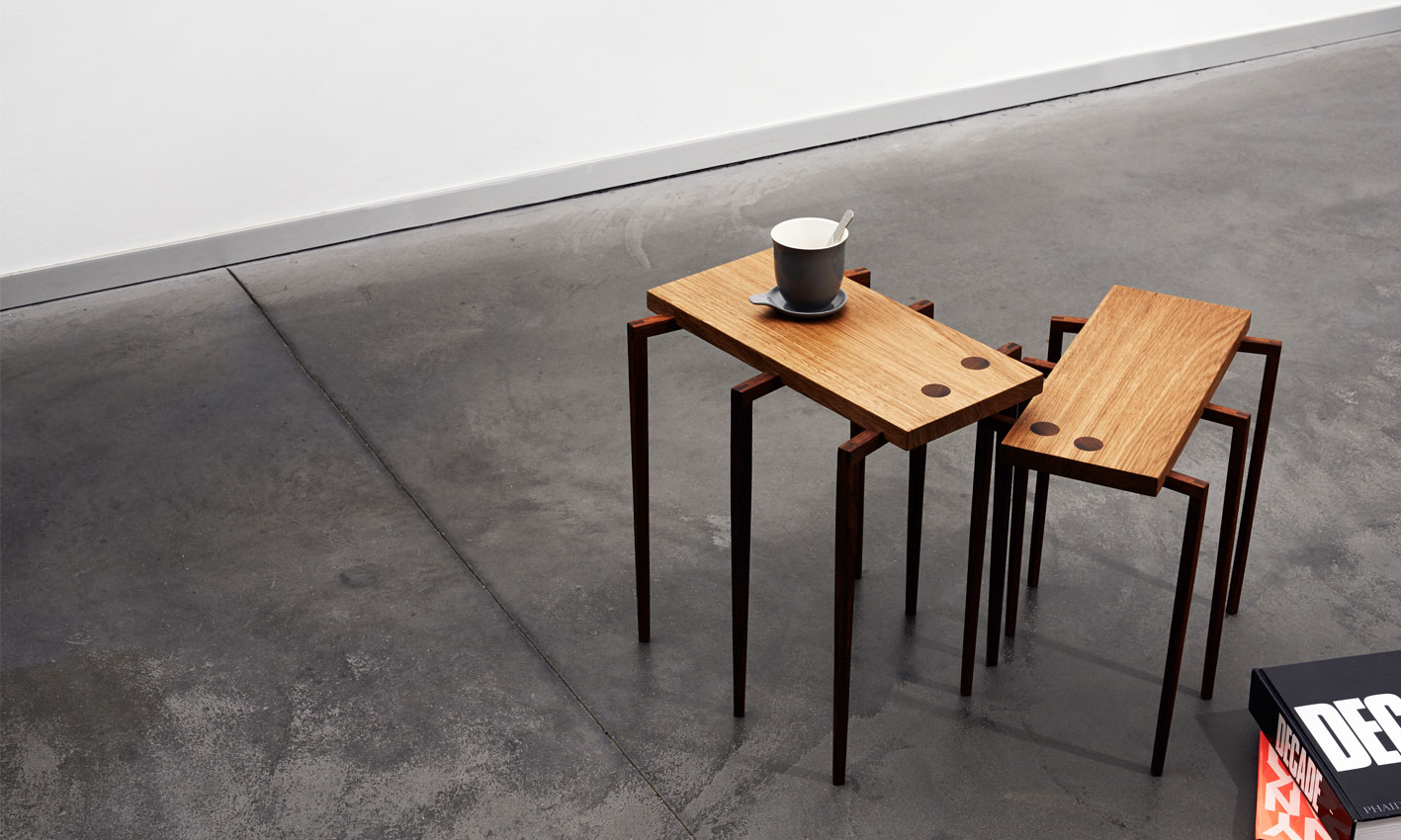 CLIENT

Not in production // contact@studiofem.dk for interest