Main Chair
Main Chair is aiming for a strong and majestic character that exudes exclusivity on its own naive and simple way. It is a chair designed with the vision of the very essence of traditional, Danish design philosophy and craftsmanship.
Danish Design Makers and "Made Here" challenged us to create a design that could be made nearby, in our case; Denmark, and keep the furniture manufacturing instead of outsourcing.
To solve this brief we designed Main Chair that should present something "typical Danish". Typical Danish? First of all, oak. Next, moulded plywood. Last but not least high quality and clean lines. These thoughts were the starting point for our contribution for the exhibition.
Main chair is a chair where simplicity and quality are the keywords.
A simple construction; four straight legs embraced by a moulded shell, assembled on the seat. Due to its dimensions it is a chair that can be used in multiple contexts; as a dining chair as well as conference chair, home as well as public. 
In its own modest and simple way, Main Chair sums up what FEM thinks Danish Design stands for.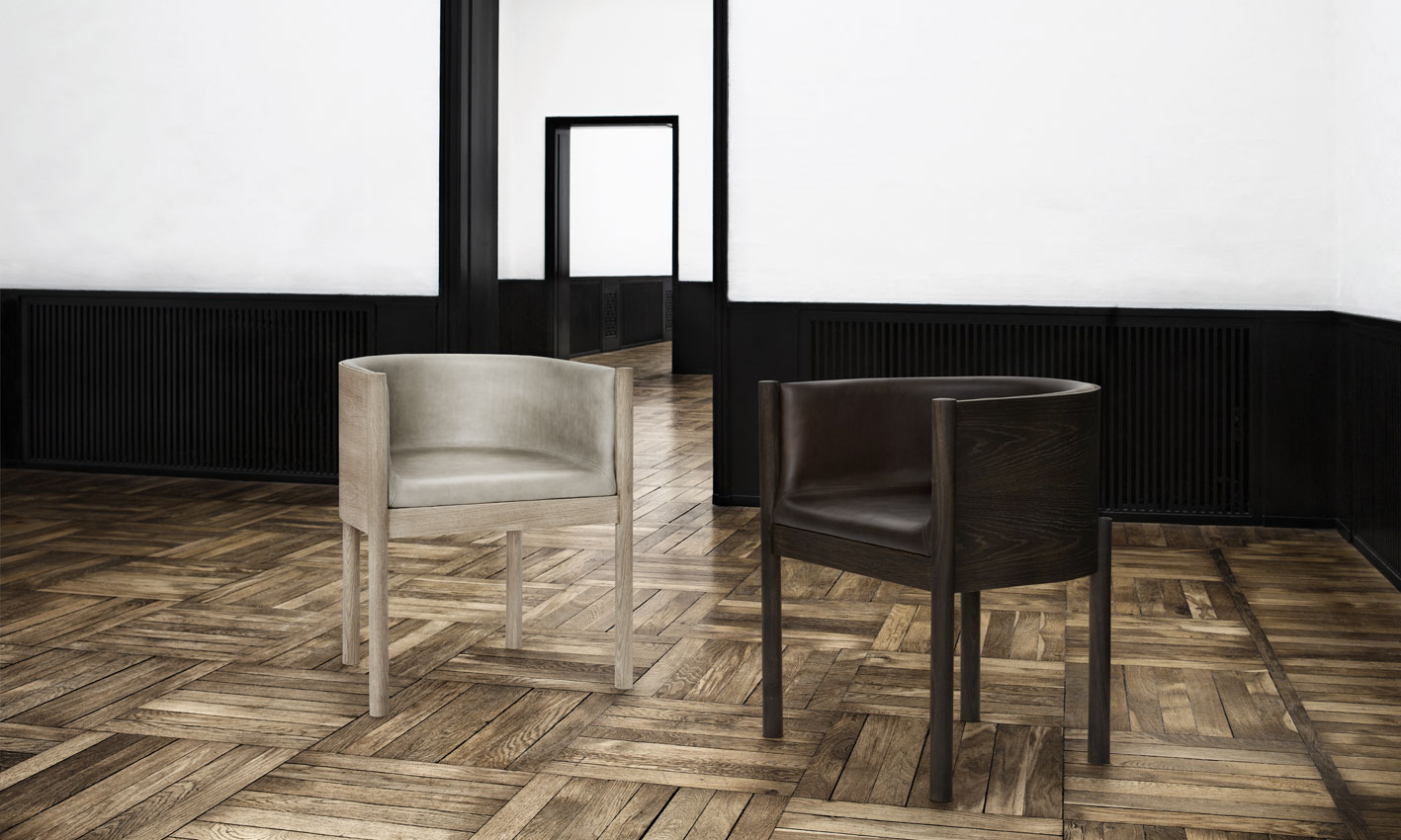 CLIENT

Not in production // contact@studiofem.dk for interest